London Pulp Week 2024: 10-15 November
Registration for the 108 th Dinner will open next September.
Video of this year's event coming soon
Watch the 2022 video here:
https://www.dropbox.com/s/oyq16clv5kuaz76/Savoy%20Hotel%20Video.mp4?dl=0
This event simply would not have been possible without our sponsors: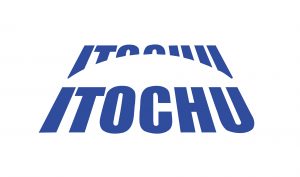 Other Pulp Week events:
PULP PAPER AND FORESTRY WOMEN ASSOCIATION
Date: 6 pm, Sunday 5th November 2023
Great Scotland Yard Hotel, 3-5 Great Scotland Yard, London SW1A 2HN, United Kingdom
More information and RSVP: llombard@suzanoamerica.com to seeing you in London!
A potted history of the Annual Pulp Dinner:
London Pulp Week is always centred around the second Thursday of November and the dinner, first held in 1896, is held on the Thursday night as the grand finale of the week, the same day as the Symposium which was established in 1976.
These two events are the highlights of the week for buyers and sellers of pulp, attracting several hundred people from around the world. The rest of the week mainly consists of private receptions and meetings.
We have held a London Pulp Dinner almost every year since 1896 with notable exceptions being the Great Depression of 1930/31 and the two World Wars of 1914/ 18 and 1939/45.
The 2019 Dinner was held once again in the ballroom of the Waldorf Hilton Hotel, London. The Covid-19 pandemic led to the cancellation of dinners in 2020 and 2021 but we are back with a bang with a return to The Savoy in 2022 which will be repeated in 2023!
This is a great networking opportunity and quintessentially British in style, retaining many of the features of the original dinners a century ago – not to be missed!
The dress code for the dinner is always black tie and it is mandatory (dinner jacket for men and evening/cocktail dress for ladies). Dinner jackets can be bought from many London department stores at very reasonable prices. Try  M&S .
A dinner suit can also be hired from various Moss Bros stores throughout London and some will even deliver to your hotel. Prices start at around £50 to hire a jacket and trousers. Visit www.mossbroshire.co.uk to find out more.
For more information on the 2023 dinner contact Amanda (secretary@bwpa.org.uk)
Watch the 2019 Dinner Video here